Participants
The project is carried out by an international group of Brown scholars, directed by an editorial board, and assisted by an advisory board of senior scholars. In addition, the project is supported by scholars and technology experts at the University of Central Florida and the University of Kansas. Special consultants will from time to time be invited to contribute their expertise.
Project Staff
The project is currently directed by: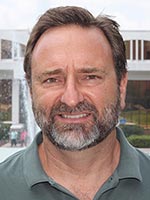 Mark L. Kamrath
General Editor
Professor, University of Central Florida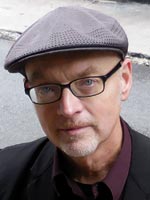 Philip Barnard
Textual Editor
Professor, University of Kansas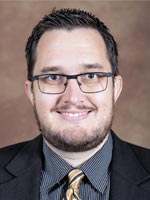 Rudy McDaniel
Technical Editor
Associate Professor, University of Central Florida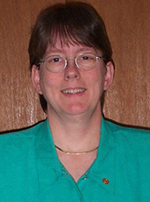 Amy Larner Giroux
Assistant Technical Editor
Computer Research Specialist, Center for Humanities & Digital Research, University of Central Florida
Previous Members
In earlier phases, the project relied on an editorial board guided by Fritz Fleischmann (Consulting Editor) and Brown scholars.
Raymond A. Craig,

Professor of English and Fellow of the Institute for Bibliography and Editing, Kent State University

Fritz Fleischmann,

Professor of English, Babson College

Shirley Samuels,

Professor, Cornell University

Wil Verhoeven,

Chaired Professor of American Culture and Cultural Theory, University of Groningen
Advisory Board
The advisory board consists of established Brown scholars; experts in early American literature, history, and culture; experienced editors; and leaders in the field of humanities computing.
James Green, Library Company of Philadelphia
Sharon M. Harris, University of Connecticut (retired)
Robert H. Hirst, General Editor of The Mark Twain Papers, University of California-Berkeley
Sydney J. Krause, General Editor (1977-1987) of The Novels and Related Works of Charles Brockden Brown. Bicentennial Edition, Kent State University (retired)
John Lauritz Larson, Co-Editor with Michael Morrison (1994-2004) of Journal of the Early Republic, Purdue University
Robert S. Levine, University of Maryland
Daniel Pitti, Associate Director, Institute for Advanced Technology in the Humanities, University of Virginia
Ken Price, Co-Editor with Ed Folsom, of The Walt Whitman Archive, University of Nebraska
David S. Shields, McClintock Professor of Southern Letters, Editor (1998-2008) of Early American Literature, University of South Carolina
Fredrika J. Teute, Editor of Publications, Omohundro Institute of Early American History and Culture
John Unsworth, Vice Provost, University Librarian, and Chief Information Officer, Brandeis University
Volume Editors
Volume One
Philip Barnard, University of Kansas
Elizabeth Hewitt, Ohio State University
Mark L. Kamrath, University of Central Florida
John R. Holmes, Franciscan University
Fritz Fleischmann, Babson College
William Dorner, University of Central Florida
Volume Two
Matthew Pethers, University of Nottingham, UK
Leonard Von Morze, University of Massachusetts Boston
Hilary Emmett, University of East Anglia, UK
Volume Three
Michael Cody, East Tennessee State University
Robert Battistini, Centenary University
Karen Weyler, University of North Carolina at Greensboro
Volume Four
Mark L. Kamrath, University of Central Florida
Stephen Shapiro, University of Warwick, England
Volume Five
Philip Barnard, University of Kansas
Yvette Piggush, College of St. Benedict
Ed White, Tulane University
Volume Six
Jared Gardner, Ohio State University
Elizabeth Hewitt, Ohio State University
Andrew Kopec
Volume Seven
Michael Cohen, University of California, Los Angeles
Alexandra Socarides, University of Missouri
Technical Support
Bryce Jackson, IT manager
Matt Dunn, Web Project Manager
Mannong Pang, Web Applications Developer Assistant
Darryl Tucker, Senior Client/Server Analyst
Jacob Skinner, Systems Administrator
Past Contributions
Since the inception of the project in 1998, many people have generously contributed their energy, talents, time, and resources. Their participation has been invaluable. We list Will Dorner first because of his exceptional contributions to the project. Other past contributors follow in alphabetical order.
Will Dorner played a pivotal role in the archive's creation and management from its inception in 2009 to its completion in 2015. He was responsible for coding Brown's letter and poem manuscripts in TEI (Text Encoding Initiative) P5 and making TEI enhancements for 982 print documents as well as editing and integrating accompanying JPEG, PDF, and other images. In addition to document file management of primary source materials, extensive proofreading at various stages, and maintaining the archive's delivery platform (XTF), Will converted nearly 1,000 secondary bibliography records to TEI, and he used XSLT to refine display of archive search results. He implemented all NINES (Networked Infrastructure for Nineteenth-Century Electronic Scholarship) RDF metadata field requirements so the Brown archive content is interoperable with the NINES Collex interface and collections. Will also provided assistance over the years with NEH grant report preparation and submission.
Charles Bilodeau—bibliography and MODS records development (2009)
Justin Branch—proofing, TEI encoding, TEI corrections (2014-2015)
Patricia Carlton—proofing (2014-2015)
Mary Chapman—Editorial Board member (2000-2002)
Meghan Crowther—proofing, TEI corrections (2014-2015)
William Dorner—Assistant Technical Editor (2009-2015)
Emory Elliott—Advisory Board member (2004-2009)
Scott Ellis—attribution work (2000-2002)
Nancie George—secondary bibliography development (2009)
Amy E. Giroux—scanning, proofing (2013-2015)
Kyle Heyne—website updates, technical editing (2005-2007)
John Holmes—Letters transcription (1988-2006)
Kevin Jardenah—print bibliography control, TEI encoding, proofing (2012-2014 )
Markus Müller—attribution work (2000-2002)
Paige Mulligan—scanning, proofing (2013-2014)
Wieslaw "Wes" Piontczak—technical support (2009)
Jorge Ramirez—website design, technical editing (2004-2005)
Jordan Rigsby—scanning, proofing (2012-2014)
Racheile Ricklefs—scanning, proofing (2012-2014)
J.J. Rodriguez—digital bibliography control, scanning, proofing (2013-2015)
Susan Rosowski—Advisory Board member (1999-2004)
Edwin Saeger—Letters transcription
Wolfgang Schäfer—Editorial Board member (1998-2005)
David Seaman—SGML/XML consultant (2000-2003)
Carl Sederholm—attribution work (2000-2002)
Alfred Weber—Founding Editor, Editorial Board member (1998-2003)
In Memoriam
Alfred Weber died March 23, 2006. He was 81 years old.

Alfred was the founding editor of the Charles Brockden Brown Electronic Archive and Scholarly Edition (now headquartered at the University of Central Florida), and a founding member of the Charles Brockden Brown Society. His patience, kindness, and interest in the work of other scholars made him an ideal mentor and friend. It was his dream to see the uncollected work of Charles Brockden Brown identified and published in a manner worthy of this genius of the early Republic.

By the time he initiated the CBB editorial project, Alfred was already retired from his position as Professor and Chair of the Department of American Studies at the University of Tübingen, Germany, which he had held from 1968 to 1990. Born in Berlin, Alfred started his academic career in Berlin and Tübingen, where he received his Ph.D. in 1953. After several years as a journalist, he held academic positions in Berlin and Heidelberg before assuming the chair in Tübingen. On his many visits to the United States, he held grants from the Fulbright Commission, the Ford Foundation, the American Council of Learned Societies, the Deutsche Forschungsgemeinschaft (German Research Association), and he held visiting professorships at SUNY Cortland, the University of Oregon, and the University of Northern Arizona. In addition to his pioneering work on C.B. Brown and the American short story, for which most of us know him, Alfred also wrote about 19th and 20th century English and American poetry (his dissertation was on T.S. Eliot), and on the relationship between literature and film. He was the founder of the German Film Archive for American Studies and directed an interdisciplinary research project on the history of documentary film in the United States.

After his last published essay appeared in 1997, Alfred spent the next eight years compiling a treasure trove of bibliographical and editorial materials that became the foundation of the current Charles Brockden Brown editorial and digital project. He never stopped working.

We will miss Alfred's genial presence and kindly company at our meetings. I will miss his wonderful "Berliner" voice on the telephone that never failed to send cheer and encouragement. It was a pleasure to know him, and a privilege to be his friend.

— Fritz Fleischmann