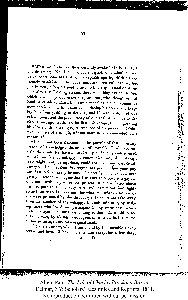 ―

57

―
"What, my friend, art thou certainly awake? Or is it that I
am dreaming? No, I believe you incapable of adulation: and
yet there are some parts of your acceptable epistle, which are ex-
tremely suspicious. But your motives do not only excuse, but
justify you; when a friend is sinking into a quicksand or strug-
gling with a suffocating stream, there is nothing can betide him
which is so dangerous as despair; and one, who, though near at
hand, is unable to afford him any personal assistance, cannot be
more serviceable to him, than by cherishing his hopes, and keep-
ing him from yielding to despair; and if in the ardour of our
exhortations, and the precipitancy of our zeal, we chance to de-
viate from rigid truth, and facilitate his escape, by invigorating
his efforts with flattering representations of his power, and delu-
sive promises of triumph, is it not more to be commended than
censured?
"I have not been deficient in the pursuit of that necessary
branch of knowledge; the study of myself. I will not ex-
plain the result, for have I not already sufficiently endeavoured
to make my friends unhappy by communications, which though
they might easily be injurious, could not be of any possible ad-
vantage. I really, dear W. regret that period when your pity
was first excited in my favour. I sincerely lament that I ever
gave you reason to imagine that I was not so happy, as a gay in-
difference with regard to the present, stubborn forgetfulness
with respect to the uneasy past, and excursions into light-
some futurity could make me: for what end, what useful purpo-
ses were promoted by the discovery? It could not take away
from the number of the unhappy, but only add to it, by mak-
ing those who loved me participate in my uneasiness, which
each participation so far from tending to diminish, would in re-
ality increase, by adding those regrets of which I had been the
author in them, to my own original stock.
"I have a brother, whom I am bound by innumerable ties to
revere and love. I have not seen him except for a few days,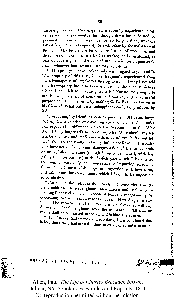 ―58―

these eight years. He has gained wisdom by experience, a bit-
ter series of experiments; but though there has subsisted no
personal intercourse between us for so long a time, we have
talked frequently and copiously to each other by the assistance of
the pen. His letters are lessons, are lessons of prudence, and
there are no maxims which he has so frequently inculcated, as
that of covering from the eyes of others with an impenetrable
mask, whatever fears or anxieties may agitate us.
"This precept I have broken only with regard to you and B.
The propriety of this rule, I have frequently experienced from
the advantages resulting from adhering to it; and may I not add
that its propriety has also been evinced by the inconveniences
which I have felt by deviating from it? For no man ought to
act, but in pursuance of some rational motive, and what useful
purpose could be answered by making C.B.B. better known to
his friends? What but their unhappiness could be produced by
it?
"Forget me, my friend, as soon as possible. At least, forget
that any latent anguish or corroding sorrow, is concealed under
that aspect of indifference which has become habitual. Why
should I any longer talk to you of myself? Why should my let-
ters be the busy and malicious witnesses of my faults and fol-
lies? You are too young to be my father confessor. I wonder
you have not declared your disapprobation of the usual strain
of my epistles. I smile (though it must be owned, with less
gaiety than seriousness) at the foolish part which I have acted
so long, unreasonably and unnecessarily imparting sorrow to
those whom I must wish happy in proportion as I love them,
and calling out for consolations, which I know to be impossible
to be obtained.
"For shame, thou idiot or thou madman! cease thy lamenta-
ble croakings. Reserve gloomy meditations and useless com-
plaining for thy chamber, and show at least thy magnanimity by
concealing that which thou canst not cure. Here drops the cur-
tain. The catastrophe of the drama if acted openly, will only
diffuse a melancholy gloom over the audience. All that re-
mains shall be transacted in secret, and behind the scenes.
"Had I never had friends and relations, I am convinced that
before this time I had ceased either to exist, or to exist as an in-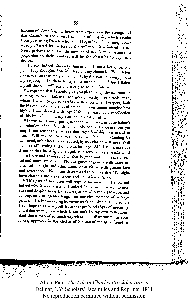 ―59―

habitant of America. I know from experience the strength of
that obstacle to the direful schemes of despair, which results
from possessing friends who would be, at least for a time, incon-
solably afflicted by the loss of the sufferer. It is indeed my in-
terest perhaps to add to the number of my friends, because in
proportion to their number, will be the obstacles to any rash
design.
"I have indeed sincerely lamented—I must lay down my
pen till my thoughts flow in a less uneasy channel. Your letter
has made me extremely serious. Why did you not comply with my
request, and forbear to expatiate on this theme? but I flatter
myself that you will pay more regard to it in future.
"I expected that I should give you pleasure by the information
relating to your father; that good, worthy, hospitable man,
whom I shall always remember with affection and respect, both
for his own sake, and that of his son. You cannot imagine how
highly I am pleased with myself for my reasonable recollection
of this interview, and my reasonable relation of it.
"It was my vanity, perhaps, that was pleased in your father's
approbation of the friends which his son had chosen: and yet
may I not reasonably believe that my friendship was useful to
him. Will any one be made worse, will his understanding be
depraved, or his heart be corrupted, by associating with me? Will
his love of learning and of virtue be impaired? I think not; for
I am neither incorrigibly stupid, nor remorselessly wicked. I
am a lover and admirer of all that is good and fair in the physi-
cal and moral universe. No one gazes at genius with more en-
thusiastic delight and admiration, or at virtue with greater love
and reverence. No, I am determined to believe that W. might
have chosen a more pernicious and unprofitable friend.
"This part of my letter will require no answer. I know not
indeed why it was written. I indeed find as much reason to cen-
sure and despise myself, that I expatiate with more pleasure, and
consequently at greater length, on any circumstance of self-ap-
plause. I seize any thing however weak and dubious, by which
I can hope to raise myself from that profound abyss of ignominy
and debasement, into which I am sunk by my own reflections.
And that a man of so much experience and discernment as your
father, approves in the choice of his son of me as a friend, is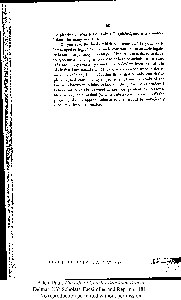 ―60―

too pleasing an idea to be easily relinquished, and is a counter
balance for many anxieties.
"Do you read the books which you mention? Is your read-
ing altogether legal? Surely such constant and invariable legali-
ty is not indispensably necessary. I indeed, am inclined to think
that, so far from being necessary to adhere so strictly to the case,
it is absolutely necessary sometimes to deviate from it; but it is
likely that I am mistaken. If my own experience were to deter-
mine my opinion, I should rather think that he only can derive
pleasure, and consequently improvement, from the study of the
law, who knows and wishes to know nothing else. As a student I
believe you have always acted in the most prudent and reasona-
ble manner, and a method (of which abstractedly considered) the
propriety should appear dubious to me, would be sufficiently
vindicated by your practice."